BOGO FREE Intuitive Energy Reading

Can be gifted separately or used as follow up
Thank you for shopping small.

You are loved and appreciated
BOGO FREE Intuitive Energy Reading
Can be gifted separately or used as follow up
Thank you for shopping small.
You are loved and appreciated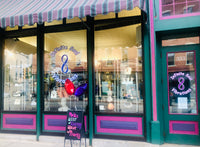 Thank you for trusting us to be an intricate part of your spiritual journey. Here at Infinite Soul Vibrations we offer personalized service to each and every customer rather it be face-to-face or miles apart. We love and appreciate you all. ~Peace, Love & High Vibes from our souls to yours.
CYBER MONDAY SPECIALS ** BUY 3 GET 1 FREE **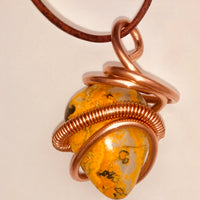 Handmade With Intention
Custom handmade holistic jewelry, crystal generators, home & office decor made on the spot. All pieces are uniquely wrapped with intention.
Location
Our store
333 E State St
Rockford, IL 61104
(815) 668-2301
Sun 12 - 4
Mon 12- 4
Tues 10 - 6
Wed 10 - 4
Thur 10 - 6
Fri 10 - 6
Sat 10 - 4
Testimonials
Very informative. Very positive. Very good energy.

Alicia Krueger
Store is amazing and she is super nice and helpful :) she helped me pick out my crystals and I want to go back to get more. 10/10 would recommend.

Fox Ramen
Great service, Gorgeous crystals, and Good energy!!

Angela Vanessa
Beautiful little shop and a very nice stone and crystal selection and Tamika's wrapping skills are on point!

Hannah March
This store is stocked with all kinds of quality hidden jewels! You likely will not find these items anywhere else. The owner is amazing at helping you find the perfect item to fit your needs. I can't wait to go back!

Kamesha Spates
I love my purchase. Infinite Soul Vibrations is full of positive energy. Tamika is extremely knowledgeable & helpful. You definitely need to visit this store if you haven't already. You will be glad that you did.

Tiffany Ingram
Love it! So much positive energy. I will most definitely be back.

Katrina McCullough
Great store to find crystals that you can use for a better quality of life.

Donald Lager
I love this store 😍 it has so many beautiful crystals and prescious stones. The jewelry is beautiful and can be made onsite. I love statues and the natural Coral reefs. This store is amazing and I will be back to shop when I am in Rockford Illinois.

Cynthia Spates
Image slide

Tell your brand's story through images
Image slide
Tell your brand's story through images