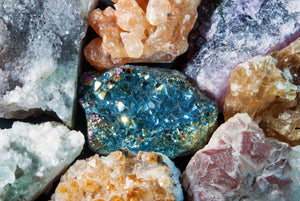 Learn about the essential crystals and how to implement them into your everyday life, as well as crystals that would work well with your particular energy and intentions. Crystals For My Life is packed with useful, intentional information that will assist you in your spiritual journey and help with questions that may arise along the way, such as charging, cleansing, setting intentions, as well as various ways to use your crystals in alignment with lunar phases.
This course includes a full energy reading. 
Offered individually and in group setting.
Duration: 90 minutes